Whitefriars Neighbourhood proposals:
The plan below shows the proposals for the neighbourhood we are exploring. These will focus on:
Pedestrian priority: giving people walking the priority and improving their safety.

Public realm improvements: to make streets and spaces more attractive, comfortable and enjoyable to spend time.

Changes to kerbside parking and traffic movements: to enable greater pedestrian priority and public realm improvements.

Cycling improvements: to improve the comfort and safety for people cycling.

Changes to access into and out of the Whitefriars Neighbourhood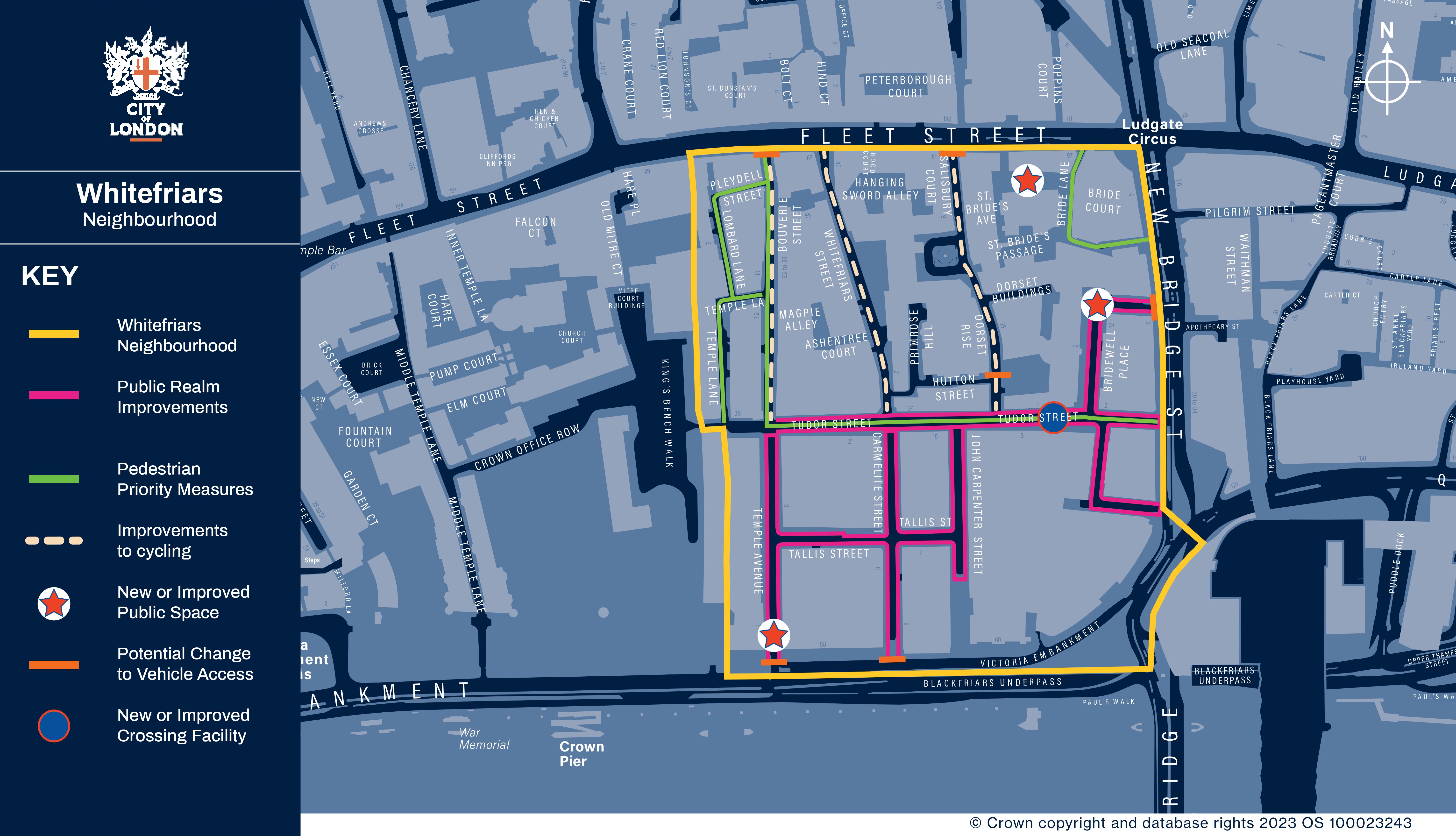 A sketch view of what Tudor Street could look like after proposed changes enable more space for people walking, trees and planting.